About Me
Picture taken, August 25, 2019.

Steven J. Wallace

(October 29, 1970)


Revelation 22:21, "The grace of our Lord Jesus Christ [be] with you all. Amen."

My name is Steven J. Wallace. I was born in Hot Springs, South Dakota on October 29, 1970. More significantly, I was born into Christ on November 16, 1986. I grew up in a ranching environment until we moved to Bloomington, Indiana in 1987. I married my wife, Kelly on May 20, 1989. We have three children: Nick (Nov. 12, 1998), Ethan (March 23, 2001) and Danielle (May 30, 2003). I began preaching for various congregations in 1993. I moved to work with the Fairfax church of Christ in Cincinnati, Ohio in August of 1994. (This church has since disbanded.) I relocated to work with the church of Christ in Sunnyside, Washington in January 1999. After 13.5 years our family moved to Lubbock, Texas where I worked for a little over 9 years. I began working with the North Ridgeville church of Christ in North Ridgville, Ohio in September of 2021. The truth revealed in the New Testament is more precious to me than any relationship on earth. While people change, God and His word remain the same and I've found in a tumultuous life, God is the immovable rock of refuge. I published class material for youth and young adults alike. At present, three books are available:
Additionally, my daughter, Danielle Renee, is also an author of mystery novels aimed at teenagers. If you would to read (or have your children read) clean mysteries written by a Christian author, check out her published books here: www.daniellereneewallace.com/books.html. She has published three mysteries currently.
About This Site
COMMITTED:
This site is committed to the goal of furthering the education of the Bible as well as defending the integrity of the Scriptures.
PERMISSION FOR USE:
See our "Permission" page.
---
NKJV:
All scripture quotations found on this site are from the New King James Version of the Bible unless noted.
Thank you for using this site. May God richly bless you in your studies.
LINK ME:
If you use this site's material, kindly consider referencing the author and this site in your work. A link to this site on your website would be most appreciated.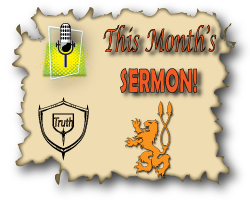 Two lessons about HOPE in an acrostic approach. Hope is the anchor of the soul that ascends into the immovable Presence of God (Heb. 6:18-20). What does this mean to us today as we face trials of uncertainty, fear, death, separation, etc.?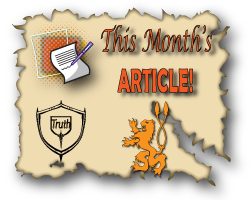 What is new and refreshing about being "in Christ"? Article based on 2 Corinthians 5:17.